Microsoft Azure Dual Cert Admin & Security Boot Camp
Learn how to implement, monitor, maintain and secure Microsoft Azure solutions! This boot camp provides hands-on experience and prepares you to earn two Microsoft certifications: Azure Administrator Associate and Azure Security Engineer Associate.
Award-Winning Training
For 15 years Infosec has been one of the most awarded and trusted information security training vendors — 40+ industry awards!
Exam Pass Guarantee
We offer peace of mind with our Exam Pass Guarantee for Flex Pro students.
Track Record of Success
Infosec training courses have received 12,000+ 5-star reviews from our students!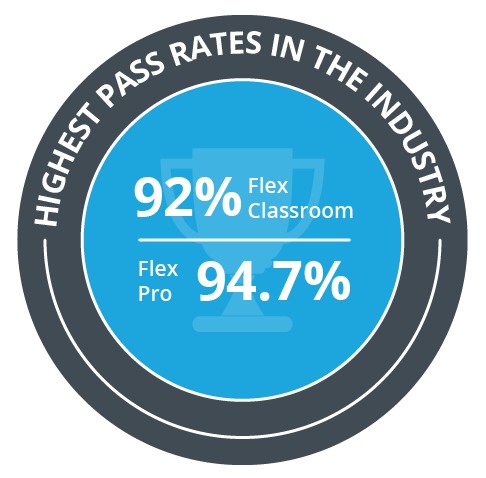 Dates & Locations
| Dates | Locations | Exam Pass Guarantee | Open Seats |
| --- | --- | --- | --- |
| May 3, 2021 - May 9, 2021 | Online boot camp | | 3 |
| July 19, 2021 - July 25, 2021 | Online boot camp | | 9 |
| August 23, 2021 - August 29, 2021 | Online boot camp | | 8 |
| September 20, 2021 - September 26, 2021 | Online boot camp | | 9 |
| October 11, 2021 - October 17, 2021 | Online boot camp | | 10 |
| November 8, 2021 - November 14, 2021 | Online boot camp | | 9 |
| December 13, 2021 - December 19, 2021 | Online boot camp | | 10 |
| January 24, 2022 - January 30, 2022 | Online boot camp | | 10 |
| February 14, 2022 - February 20, 2022 | Online boot camp | | 10 |
| March 14, 2022 - March 20, 2022 | Online boot camp | | 10 |
| April 18, 2022 - April 24, 2022 | Online boot camp | | 10 |
| May 3, 2021 - May 9, 2021 | Live Online, Virginia | | 3 |
| July 19, 2021 - July 25, 2021 | Atlanta, Georgia | | 9 |
| July 19, 2021 - July 25, 2021 | Dulles, Virginia | | 10 |
| September 20, 2021 - September 26, 2021 | Dulles, Virginia | | 9 |
| November 8, 2021 - November 14, 2021 | Atlanta, Georgia | | 10 |
| November 8, 2021 - November 14, 2021 | Dulles, Virginia | | 9 |
| February 14, 2022 - February 20, 2022 | Orlando, Florida | | 10 |
| February 14, 2022 - February 20, 2022 | Dulles, Virginia | | 10 |
| March 14, 2022 - March 20, 2022 | San Diego, California | | 10 |
| March 14, 2022 - March 20, 2022 | Seattle, Washington | | 10 |
| April 18, 2022 - April 24, 2022 | Chicago, Illinois | | 10 |
| April 18, 2022 - April 24, 2022 | Dallas, Texas | | 10 |